Please review my blog. I'm looking for feedback.
Hello everyone, I'm a new member here. My blog is all about Satire, Sarcasm, Social and Political issues, Short stories and Literature. Feedback and suggestionReno are welcome from all of you. I'm a novice in this field. :)
Replies 1 to 4 of 4 Preethi Kethineni
from Pune
6 years ago
good blog...
the title is special...
preethi
http://travelaroundpune.blogspot.com/
Thank you very much Preeti...:)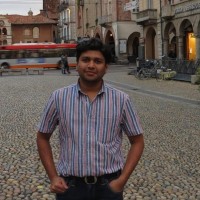 Niranjan
from piacenza,Italy
6 years ago
very nice blog. I would suggest just to change the postition of the page views widgest and having a wide popular posts. so it looks good. content is really nice.
Thank you Niranjan...:) I'll go through the page layout. I already have that popular post widget though.
---