Looking for feedback Arch Wordsmith
from lucknow
7 years ago
This blog contains poems on love, heartbreak etc etc.
Replies 1 to 2 of 2
The title of the blog contains words that I like a lot : love, heartbreak,... but I like articles more than poems.

I've read one of your poems and liked it.

The 'COPYRIGHT CONTENT' widget is probably not working. Check it.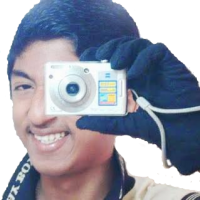 Yashodhan Walimbe
from Pune
7 years ago
The three things you should change to make blog sound good..!!
those are title - title -title..!! and insted of displaying whole post on homepage, you can display snippt version of it..!! other than this blog is appreciable..!! :-) and after fixing the error of widget 'copyright content' the place on bottom will look nice for the same widget..!!
Let's Move Towards Success.. Knowledge Is Supreme..!!
---