Request FeedBack
Hey IndiBlog,
Please review my blog and provide feedback so that I can update it accordingly.
Guys this is my first blog so hoping to get help form ur side

Thanks
Replies 1 to 5 of 5
theme is too wide for a 15" crt display
Thanks fro your feedback,will try to fix it up
though i am not sure if many still are using non wide screen 15" crt anymore but some time i do though
Ya I even i thnk so,but making it well palced across all screen will be better,working on that now trying up different themes.Please have a look after I have done.
BTW gone through ur Blog and it looks pretty good providing good info on Bikes

Thank you

hope you find something useful and purpose of my blog is satisfied

Do have a look at my blog now..Hope its fine now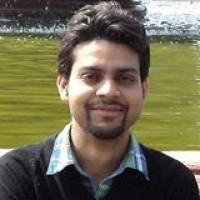 Saurav Sharma
from New Delhi
7 years ago
Thank You Saurav...

---