Please review my blog: WebAdvices.com
Web Advices is a technology related blog. On this blog we publish mainly news and tutorial articles related to computer, mobile phone, internet etc. What do you think about it? How can I improve the blog? Any suggestion?
Edited 6 years ago
Reason: Entered wrong blog details by mistake.
Replies 1 to 3 of 3
Simple and clean theme. Liked it a lot.
I don't know what others feel but when I see a big banner saying. 'Advertise Here', I get a bad impression about the site. You already have an 'Advertise' link on the top. So, I feel that the banner at the right is not necessary.
Thanks Ranjith,
I've removed the banner :) Hunky @ NexGenBikes.com
from Kolkata
6 years ago
Nice choice of URL.. Looks premium..
Theme can better better since looks simple compare to similar type of blogs..
Theme is having problem in 15" CRT, though wide screen looks perfect though..
keep it up
Yes, I'm using a simple looking theme. What kind of problems you are facing on non-widescreen monitor?
Thanks for your feedback :)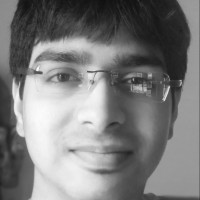 Rohan Shankar
from Bhubaneswar
6 years ago
Great work Plaban!
Your website loading time is great!
It looks that you have worked a lot for your alexa ranking.
Good Page Rank too!
Nothing much to say but All the best!
Regards,
Rohan Shankar
Absolute Blogger
Thanks

---