Please checkout my tech blog once and wite your precious review
My blog is intended for Computer Novices, Tech Savvy's, Gamers and Entrepreneurs. Look at it once and review please
Replies 1 to 11 of 11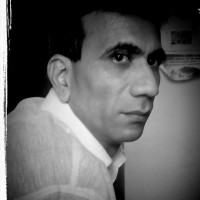 Vijay Prabhu
from Mumbai
6 years ago
Sasidhar I am also kind of a novice and liked your blog immensly. Your blog is the one we should follow both design and template wise
Hi Vijay,
Template wise? I don't understand. Do u mean to optimize it to more extent?
Yes your template is very very nice Hunky @ NexGenBikes.com
from Kolkata
6 years ago
Wired and hard to remember TLD..
Very good deisgn, liked it..
Excellent Alexa Ranking, that too within just couple of months of launching, great going, excellent..
Your website seems to be down from every other web location apart from my own connection, which is still opening it

@Hunky Thank u Hunky..! Have u tried opening it from proxies?
Hi,
DNS seems to acting just fine now, opening properly from everywhere I check

Checked with GTMetrix and Page Speed (Google), both points to a slower performance and page loading of the website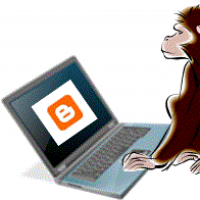 Santhosh P
from Bangalore
6 years ago
Sasidhar, good one, very useful tips for day-to-day technology needs.
Website looks fine and good.
Design looks similar and lacked creativity,it remids me of some popular blogs theme,i would suggest you to develop some unique theme for your website/blog.Alexa ranking is good,but now a days anyone can get a good alexa ranking with litle or no effort.Google page rank is NA/O for your site,work on it.As pointed above TLD looks some what weird.Site needs to be optimized to be acccesible from slow internet connection.It is upto you,faster website/page load times help seo also.Categories/Labels placement is not looking good. People looking for content may leave at once from the landing page itself.I think your website is slipping away in terms of content,i mean content published is not in the niche you have mentioned here in the review.Your description says that site is intended for tech savvys,entrepuners,gamers and computer novices but site has content related to jobs,education etc..I hope the content is genuine and self made/posted.Copying content can land you in problems without proper attribution and permissions.You have social presence on different networks but it seems that people are not engaging with your content,you should work on that.I think you probabily know the ill effects of publishing pirated/illegal softwares and content. Please look into it,in the long term you may be facing hurdles with it.There are lot areas in which you need to improve.Everyone have different goals,if you want to be on the top just make it unique and original. Hope this review helps you.On a scale of 5. I will rate it as 2/5.
@Tarun: Thank you for your genuine review...we are working on every task you pointed out. Yes! your review is very helpful....!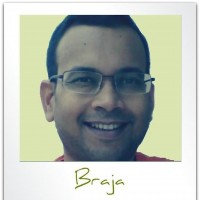 Brajadulal Patnaik
from Hyderabad
6 years ago
Very nice blog and good coverage of topics.
@Sasidhar Thanks for your feedback on my review,how about a shout out about my blog to your fb fans on your fan page? Mutual page promotion helps both of us.
@Tarun email me your blog and fb page details to my id admin@amfastech.com
---