Love to hear feedback
Hi All,
First I would like to thank you for visiting my blog. One thing I would like to clarify is actually this is not just a blog, I would call it as a blog-o-site of Propel Steps.
The stories and motivational stuffs posted there are usually shared articles with credits mentioned to the original author whenever we knew. Strictly no Plagiarism entertained in our works. Since Propel Steps is for a social and educational causes, we need those inspirational stories to be shared with all.
My original writings are shared here Din's Corner (http://propelsteps.wordpress.com/category/blogosphere/dins-corner/ ) is the space in which I do write my thoughts.
As of now, I am not considering myself a professional writer and all. So i do not find a point to have a separate blog for me.
Please read about Propel Steps in our site. Kindly share your feedback about our Blog-o-site as well as my writings.
Thanks and Regards
Din
Edited 7 years ago
Reason: Just an important update needed.
Replies 1 to 2 of 2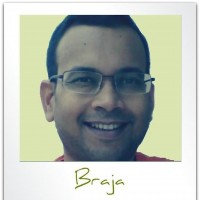 Brajadulal Patnaik
from Hyderabad
7 years ago
Very good initiative and the site is also very neat. I had some problem accessing the site through IE8. Posts are very inspiring and encouraging also.
Thanks for the positive feedback.. :) will continue our best.
Keep visiting.
Regards
Dinesh Appoorv Saxena
from Jaipur
7 years ago
Hi .. Dinesh
liked your site ... it kept me engrossed with some very valuable content ...
keep posting ...
Wishing You A Very Happy n Prosperous Diwali
Hi Appoorv,
I know its a very very late reply. :) somehow I missed to see your msg.
Thank you so much for your feedback. I do my best. Wish you a happy new, well in advance :)
Regards
Dinesh
---