"Please review on my blog i will try to improve" SIDDARTH PAI
from Udupi
7 years ago
My blog is about technology,innovation and little bit of politics.I would be glad if you review and Tell me points to improve
Replies 1 to 1 of 1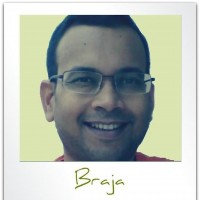 Brajadulal Patnaik
from Hyderabad
7 years ago
Few feedback:
Please be regular in your blog posts.
Try to use a social media widget (Google+ etc) for creating a community
The formatting can be improved. Be consistent in your fonts. You may want to experiment more on the type, size and color.
Categorise/Label your posts
Do not display all posts in a single page. You can use jump breaks or limit the display to 4-5 posts only
Thanks. Do visit my blog as well.
---