Take a look at my first post.
Images I capture, edit or manipulate or Restore for best visual effect.
Replies 1 to 3 of 3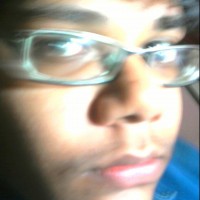 Arghyadeep Kundu
from Kolkata
10 years ago
Great looks but it would be better if you add a bit of description under the photos like the name of the flowers or anything of importance.
in the begining I was interested in getting more information, now I simply love colors and shapes in the nature.
If you care for getting more readers, then pay heed to this piece of advice: its not important what you love but what your readers love.
And, if you you really care to take up photography as your interest & serious about it then let me tell you that no good photo publishing websites will take your photos without any description.
Thanks for the advice, I enjoy clicking and publishing just to prove I am alive. I use my freedom of choice and selection.
---