Do Review My Blogging and SEO tips with new widgets Blog
Hey, friends
I am looking for feedback on my blog. So, do review and provide me your essential comments for improvement of my blog.
Thanks,
Hope to hear you soon

Replies 1 to 4 of 4 Hunky @ NexGenBikes.com
from Kolkata
8 years ago
Good TLD.
out standing alexa rank
Good design too
didn't like the sliding ads though
Website running little on slower side
I my self read the blog, as found some useful blog links from it to read more about blogging and stuff.
Nice, keep it up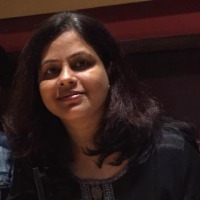 Bushra Muzaffar
from Noida
8 years ago
Very good blog. Yes it does takes a little while to load but the simplicity in design is impressive. A great resource for bloggers - newbies or otherwise.
Do visit mine http://noidadiary.blogspot.in/
Cheers!
Oh thansk for your reviews Bushra and Hunky :D
I will defenately work on speed factor.. And again thanks :)
You also haev a nice blog. If you are willing to show up your blog ad on my blog, then do take part in giveaway: http://www.allbloggingways.com/2013/06/give-away-1-get-your-ad-banner-placed.html
---