Would love to have your feedback on my blog
The blog is abt 7 yrs old and last month it went through a major overhaul - template redesign, content categorization, addition of social network widgets & some attempt on my part at SEO. I would love to have your feedback. Pl be brutal, thx.
Edited 5 years ago
Reason: Deleted 'art'
Replies 1 to 5 of 5
Wondering why no reviews!!!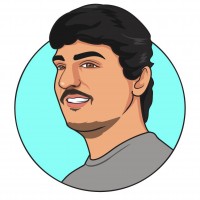 Hariharakumar
from Hyderabad
5 years ago
hi, i am looking for content writers/authors for www.geekspage.org blog. I would like to invite you to geekspage as author. At geekspage we write technology articles. If you are interested you can contact me hariharakumar2000[at]yahoo[dot]com. I will give you share of my money that i earned from my Google adsense for writing articles. I will give you more info once you contact me.
Thank you for your offer, but I don't write on technology!
Hi Nalini,
Content-wise your Blog is Good, but it's not reflecting Art. When one reads 'Art' in the blog title or description, one instantly visualizes a blog which prominently features visual content. In your blog, words are ruling the space. My suggestion to you will be to make your blog more visual. For this you can either change the template which allows bigger images or better move to a better blogging platform. That apart, you can go for a font slightly bigger and easily readable.
Second thing which I found missing is the clear thought regarding who the Blog is meant for. That's the target audience. If the blog is for Art sourcers, then it can't have contenxual Ads (like Adsense) or Third Party Ads (which aren't there, means you are targeting that audience). But it should also NOT have Follow widgets etc. Instead, your Contact number, email must be prominently mentioned.
You need to make some big changes to the blog. You are not using a domain name, you need one as well.
Overall your blog must be a personal promotion vehicle for you, and not something to generate Ad revenues from.
I can help you, if the need be.
Thanks
Thanks for your detailed feedback, appreciate the time you've taken to go thru' my blog! I think it is a valid point that I shouldn't term it as an art blog since it is a text blog on art, hence lack of visual content. Did you find the font small to read? I must chk on that. The blog is not for art sourcers as I am not selling any art! Did you go thru' the top menu bar tabs, I thought I was clear abt adding info on me/contact details etc? You are completely right abt the domain name as this is something I've been postponing! The reason is that I'm also thinking abt changing the name to make it non-India specific, but I'm worried that it cud really affect traffic...any thoughts? I get abt 15% traffic from abroad with requests for reviews etc...the blog name can be a deterrent for interntnl visitors! Thx for your offer to help! I'm really happy to get unbiased inputs!
Nalini, The font must gel with the Visual content. Right now it's not gelling that well. Ya Font is less readable.
Actually you need to make some big changes to the blog. Right now the blog is not distinct enough to fit into Art talk category. I usually don't make sites for others, hence be assured that my views are unbiased. Although for you I have a different plan. We will help you develop a Profile Blog for you. You can choose to develop either your current blog or buy some new domain name. You will write at one of my properties, and the article will be linked to your profile blog. That way we can promote your 'Art Consultant & Writer' professional Profile (or Brand). If interested, we can discuss this in detail.
Hmmm...interesting, let me think abt it!
You can take your time. If interested mail at contact.abisht@gmail.com
---