Hey there excited and waiting to see reviews for my new blog Adity
from Coimbatore
5 years ago

Hi
Replies 1 to 3 of 3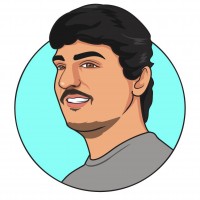 Hariharakumar
from Hyderabad
5 years ago
hi, i am looking for content writers/authors for www.geekspage.org blog. I would like to invite you to geekspage as author. At geekspage we write technology articles. If you are interested you can contact me hariharakumar2000[at]yahoo[dot]com. I will give you share of my money that i earned from my Google adsense for writing articles. I will give you more info once you contact me. A Bisht
from Dehradun. Find Me at contact.abisht@gmail.com
5 years ago
Adity,
Your blog's colour scheme is not reflecting that it's a blog meant for Girls. It must have been Pink. Visually, it's not appealing as well. Feel free to Ask for help.
Thanks A Bisht
from Dehradun. Find Me at contact.abisht@gmail.com
5 years ago
BTW just try changing your blog colour to pink and you will see it more feminine. Thx
---