Please provide Feedback on my Blog..
Hey Guys,
Please go through my blog and provide your valuable feedback..This Blog aims to promote Nort-East Tourism,So your feedback means a lot.. :)
Replies 1 to 2 of 2 Chondryma Chakrobortti
from Nashik
7 years ago
Gorgeous post - it connects me so well to my hometown
Thank You..and I am glad that you are able to connect with it.. :)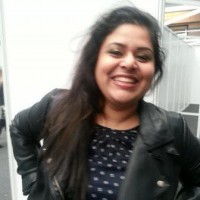 Manjiri Chitnis
from Bombay,Pune,London
7 years ago
Hello Harsha ,
Liked your post a lot , its lovely to read about India!
Cheers!
Manjiri
Thank You Manjiri for going through it and I am happy that you liked it...

---