Praise or criticize ! As long as its sweet , its welcome. Pls share your views &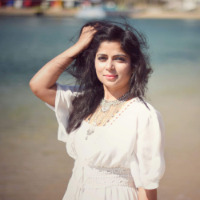 Garima Nag
from South Korea
7 years ago
Words are powerful tool which can sooth, heal , charm , show u right path ,motivate & inspire . Lets get motivated by each other .Make this world a better place to live for ourselves and generations to come ………..
KEEP SHARING , SWEET SHARING !!!!!
Edited 6 years ago
Reason: blog review
Replies 1 to 5 of 5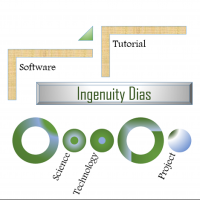 write2ravi_kant
from Jaipur
6 years ago
Your Both Blogs are great ... But i really liked "Sweet" one.....

Thanks Ravi. Glad u liked it :)
Ma'am,
I am captivated by your website design, sweetsharing.com. I want to ask a few questions, which if you could be kind enough to guide me.You are using wordpress theme Rush. Its a paid theme. Any particular reason for going for a paid theme. Did you get your website designed by some pro/agency. The theme of your content is sharing experiences, if I have got it right. But dont you think its covering a very wide range of topics. Now why I ask this is, I have a similar website and want to cover tech, gadgets, and plus since I travel a lot and into photography, want to include it too. I was impressed with the way your categories have been arranged in the menu. All your articles fit in good. But I am still in double mind. Should it be a pure tech blog, which might be the major content, or it can still work as a mix of everything. Something on Everything....soonev.com.....the theme of my website.You have chosen a magazine style layout. What is the feedback of your regular readers. Is it a good way to layout your articles, or it gets crowded.Your main menu remains on top even if you scroll down the webpage. Was that part of the theme or you did it separately. Also note, in Internet Explorer and Firefox, your website looks normal. whereas in Chrome some elements are overlapping each other.
Regards
amsang
http://soonev.com
Hi Amsang
Thanks for visiting my website & appreciating , well , the design :) . Yes its a paid theme. Before zeroing on this particular theme I tried few free themes but somehow was not satisfied the way my website looked. Thats why I chose to go for premium theme. I have designed the website by myself. Many features came with the premium theme & rest were added on later ( plugins ) . It was a long trial & error method. Mine is a personal blog & I cover many topics in my write ups , so the extensive menu !! As you have said yours is a tech blog , I think you must check out different themes & their features before going for one. Technically you are far informed than me in comparison to when I started & still I am not a pro in tech part . I ,somehow, manage the blog !
You have pointed out the pronblem in chrome . I will take up the issue with the theme support .Thanks for bringing it in my notice :)
All the very best with your blog
Regards
Garima.
So, if it is a personal blog, that means it can cover a lot of topics, infact it can cover any topic under the sun. Thats a good clue. I have made up my mind. My website will be a personal blog. That way I can cover many topics, any topics.
I was also going to shortlist a paid theme. Rush was one option, because it gave a fab magazine layout. But, accidently I stumbled upon Suffusion by Sayontan Sinha. This one particularly swept me away by the sheer number of customisations which can be done. Thats a boon and a bane. Right now finding a tough time to finalise my theme settings.
Design, widgets, html, coding are good till a certain point, beyond which readers are going to come back only if the content is good. That part atleast you are spot on, and I need a lot of work to do.
HI amsang
I agree completely. Too much of customization would deviate attention from content to designing . Just picking up the basic & useful features should do the trick. Lemme me know which one u chose :)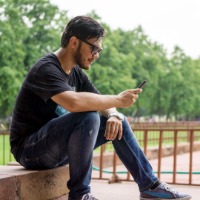 Anmol Rawat
from New Delhi
6 years ago
I don't know where I saw your blog first - IndiBlogger or Facebook. But am glad I did coz you have some amazing posts in your blog. Of course I have not read all of them but from a few that I have read I can say that you're an amazing writer. Also like the title of your blog 'Sweet Sharing'. Keep blogging and sharing the awesomeness. :)
---