Reviews & feedback welcome on my Blog
Hi All,
Have been blogging for a while now but only joined IndiBlogger this year. Been writing on and off for quite some time but have made a more conscious attempt to write more this year.
The infrequent blogging is probably one of the reasons as why I've never been able to get regular readers or comments (my terrible writing could be another).
So do drop in and let me know what you think (probably won't be leaving my day job now)
:-)
Cheers
Subroto
Replies 1 to 2 of 2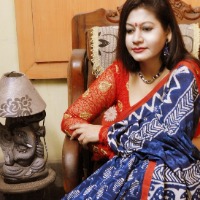 Maniparna Sengupta Majumder
from Kolkata
8 years ago
Hi Subroto,You're blogging since 2005 !! That's so nice of you !

Loved your blog. But I think you're not a very regular blogger and the 'labels' or 'tags' you're using should be more. That is important because those 'tags' help to generate more traffic. I enjoyed the short stories and 'Nawab Tales' section. Happy blogging and keep writing.

Thanks Maniparna, glad you liked reading it. You are right I am not very regular at blogging - I plead work constraints and an inherent laziness.
---