Looking for feedback on my Personal blog
My love for Shayaris, Poetry and Fiction encouraged me to start my blog. Today, I blog about anything and everything under the Sun.

Any feedback would be appreciated...

Replies 1 to 2 of 2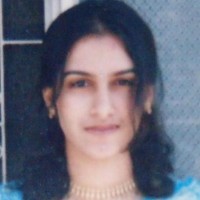 Megha Saraf
from Ujjain
5 years ago
I absolutely adore your blog Confessions of Stillettomanic. It is one such blog that covers almost everything from product reviews to shayaris and stories. I am the kind of girl who never understood shayaris but by reading your blog, I got to know how beautiful and touching few lines can be. Hope you will write more shayaris and product reviews <3 Good luck girl :)
Your blog is as cool as its name Confessions of a Stilletomaniac is. The name easily reflects what the blog is all about, the new trends and styles that is, coming from a fashion designer. But, why I became an avid reader and a frequent visitor on your blog is because of the poetry and shayari section. The emotions that craft through your words (urdu and hindi) are spellbounding and at such a young age, your work is certainly exceptional. Also, the number of allocades and prizes that you have won are the evidence of your creativity.
Just keep writing. Never stop. I will always be there as a good reader. And, I wish you all the best. May you win so many prizes that you have scarcity of cupboards to store them (and ultimately have to give them away, remember me then :P ).And these lines go for you Ghalib Sahiba.

"Agar dekhna hai Bushra ke udne ka andaaz, toh aasmaan se keh do zara aur upar ho jayein..."
---