Looking forward to review my personal blog.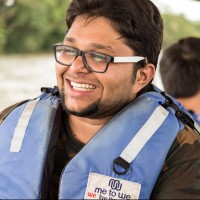 Sathya Narayanan Subramanian
from Coimbatore
7 years ago
Hello,
Its my personal blog which needs to be reviewed. I've currently hosted it in Azure and the data consumption seems to high resulting in a minimum of 140 USD as bill amount. I was just wondering what hosting are you people recommend for a moderate usage. Also, let me know if I can make some enhancements to the blog with the aid of plugins.