Looking for some feedback on my blog..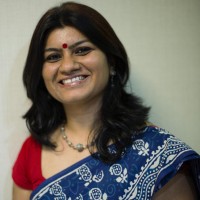 Parul Thakur
from Bangalore
5 years ago
I have been writing for a long time but got regular only last year with this blog..Since then, I tried tried to capture my thoughts and experiences through my blog.
Logged on to Indiblogger this week and realized it's a great place to share thoughts and learn from each other!
Looking forward to hear from you guys!
Replies 1 to 2 of 2 Osama Baloch
from Hyderabad
5 years ago
Hi Parul your posts are great lady. Really like them. I am Owner of www.storyindigo.net and i am finding a partner writer who can write about food. I hope it will be a great opportunity to work with you waiting for your posetive reply Thanks :)
great! I could look in to that! :)
Hello Mam
Really nice Blog and Nice Writting Style..
Thanx
Keep Blogging
---