to keep trending
I write because i wish to write, its my wish to keep writing. Penning down my thoughts gives me immense joy. I love to express my thoughts through my writeups. what cannot be said can always be written.....
Edited 8 years ago
Reason: trending...
Replies 1 to 5 of 5 Angel Love
from Bangalore
8 years ago
Hi, I like the background of your blog.. And the poems + pics are good .
Hey thanks Angel love......Background is temporary...Content is permanent..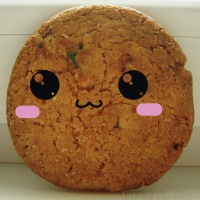 Yashasvi Raghuvanshi
from Lucknow
8 years ago
Hey Issac,
Your writings are really beautiful. The content is pretty amazing.
But you can work on the design and layout of your blog to make it more interesting.
Also, I would suggest that you don't show the full post on the first page. Add the 'Read more' link so that people get to see around your blog.
You can take a look at my blog. I'd be happy to hear your views on my blog.
Keep up the good work!
Cheers
Yashasvi
Hey Yashasvi..thanks a ton yaar....

can u tell me how to add the read more link... n ya sure..i will check out ur blog..

Go to Posts> Edit. You will see a sign similar to a page break in the editing panel. That is the Jump Break. Now put the cursor where you ant your read more sign to be and insert jump break. Then Update the posts. Do this with all the posts on your main page. And then, you'll have read more link on all of the posts.
Happy to help buddy!
Cheer!!
Yashasvi
---