A blog about stuff that catch my fancy
Just trying to write something, ekdam dil se. Accha lage toh batao, hume bhi accha lagega
And bura lage, toh phir bhi bolon, I will know where to improve
Edited 4 years ago
Reason: Cuz I am a Reggie
Replies 1 to 5 of 5
Sagar Upadhyay
from Gorakhpur
4 years ago
Hi Sneh,
Your blog seems well researched and well written too. I couldn't go through much of the articles, but really you show a sense of professionalism in your blog.
All the best :)
Hi Sagar,
Thanks for your constructive feedback, they mean a lot coming from you. Hope you cleared your civils.
Did I tell you that you have an amazing blog. And by god, this is the first time I have heard about a 2 liner horror story. It was amazing. I will have to do a google on them.
You should have a read of japanese manga/comics written by Junjo Ito if you like more such stories :-)
Grace and peace,
Sneh
Sagar Upadhyay
from Gorakhpur
4 years ago
Hi Sneh,
Thank you so much for the appreciation. Getting such a motivating comment from a serious blogger like you means a lot to me. I will definitely read the Japanese manga which you have suggested and i am pretty sure that i will love it.
Thank you again,
Sagar.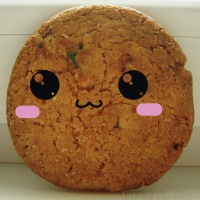 Yashasvi Raghuvanshi
from Lucknow
4 years ago
Hi Sneh,
Your blog is really awesome. Good quality posts and content. Fresh layout. A very nice design. This is pretty cool.
Keep up the good work buddy.
And I'd love to hear feedback on my blog.
Thanks
Cheers
Yashasvi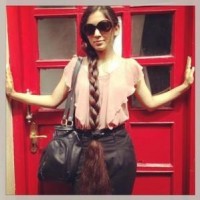 Pallavi
from Delhi/Mumbai
4 years ago
Hey Sneh,
The layout of your blog, two thumbs up. I really love the look and find it quite intriguing. There are just two quick suggestions/observations I'd like to make here. Your facebook link seems to lead to a broken connection. It woud be nice if you could either fix it or take it off entirely in case you don't want a facebook link as of now. Two, being a grammar ****, I found a few teeny tiny mistakes. However, I do like your writing style quite a lot so am not going to harp on them. I probably should not have read the haunting of the house while in bed to sleep 'cause now I fear I'd be awake the whole night. One thing I'd suggest is that the premise of your posts are very interesting but you sort of lose cohesiveness while writing long paragraphs. It might be worthwhile to break them into smaller fragments interspersed with more pictures. Keep up the good work. I particularly enjoyed your shirt post and agree with Reliance being a sc*mb@g. (However I wish you'd have left Salman Khan out of it. Negative marks from a fan girl for that unrequired bit)
Hi Pallavi,
You stole the words from my heart....or my brain....or at my finger tips.... somewhere!
You are spot on about me losing the argument and the premise in a long paragraph and I strive forward as lackadaisical as possible to improve upon myself. It is the least I can do to pay respect to my time honored Grammar **** Brethrens.
Please do let me know of any grammatical mistakes encountered upon further reading of posts, as I seriously am looking into improving my english. As for the long paragraphs: sigh! I try and try but these hands of mine dont listen as I type.
Do keep visiting,
Sneh
Loved the sarcasm for the story "Haunting of the house" :) or was it that bad that it scared the bejeezes out of you!
---