Looking for feedback on my new blog friends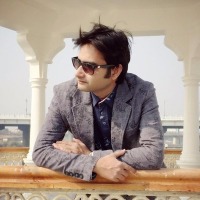 Amit Verma
from Lucknow
6 years ago
ModernLifeTimes (Social Media, Inspiration, Technology, Reviews, Interviews & More)
Founded in 2014, ModernLifeTimes, its a evolving space where Social Media, Technology, Health and inspiration co-exist under one roof so that, in only one click, you find the newest info about Social Networking, the latest products in Technology, the most innovative topics about Life!
Replies 1 to 1 of 1
Hi Amit, Nice Blog, I want to know, Which plateform you are using, Wordpress, Blogger or other, and what hosting ?
Advice would be very appreciated
Thanks gaurav
Hi Gaurav,
Checked your site it's good and informative tips you share. As for asking about the platform i am using and hosting.
Platform : Wordpress.org (Self-Hosted)
Hosting : Vexxhost Cloud
Check My Vexxhost Review : http://bit.ly/1gGvQLS
This will give you info about the services you get and benefit of cloud hosting.
Thanks for the review of my site.
Regards
Amit Verma
---