Please review my fashion blog
Hello Blogger Friends,
I was wondering if you could review my fashion blog and let me know any corrections are needed.
Thanking you,
Mamata Patil
Replies 1 to 7 of 7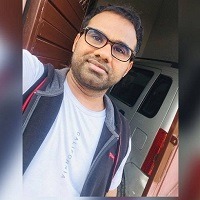 Pawan Awasthi
from Kuala Lumpur
7 years ago
Hai Mamata,
Good blog related to the Indian dresses and nice pics with it.
I have gone through your fashion blog and found few things which you can concentrate on:
1. The color of the blog is not so attractive so you can use some attractive color.
2. Lot of free space I can see on top which makes the user to scroll down even to read the first page. You can reduce some space on the top to accommodate it better.
3. If you compare the page size and content size, the content size is very less. The width of the content block is less as compare to the whole page size. So you can increase it so that more content should be visible in a single page.
4. The images are very small and there is lot of space around the images which can be removed.
5. The images can be kept on the right side and left side mix-up with the content to look much better. Let's say, some content and image at right. Then image at left and then again some content towards right side.
6. The font is not good; you can use the vardana for the more readability of the log content.
7. Blog Archive section can be either left side or right side from the top and not in the middle. Also it should not have the full headline, rather than you can keep it a small article so that it will be clearly visible and better readable.
8. You can also have the option to search on the blog, so if anyone wants to search s specific words, they should be able to do so.
9. You can also add the social website attachment to your blog, so that people can add it to their Facebook or LinkedIn like pages.
10. You can also give the real people pics that were the same dresses and pics of that. With that you can also make few words as the keyword so that people can click on those and directly navigate to other pages.
I think these points can improve your website more visible and more hits.
Thank you so much for your wonderful review, I will for sure follow your suggestions :)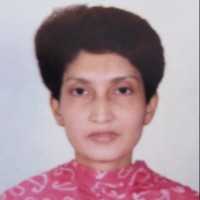 SUJATA TAWDE
from Mumbai
7 years ago
Mamata
Your blog is Fashionastic. You have written it with such passion and details , it's really a must-follow.
There's a lil suggestion , Please use other colors also for the background . Only Pink makes it kind of lack-luster
Sincerely
Sujata tawde
Thank you so much for your wonderful review :)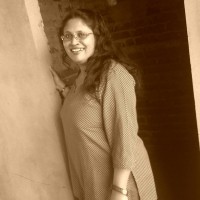 Swati Nitin Gupta
from New Delhi
7 years ago
Hi Mamta,
Your blog is good effort but you need to work on your English a little bit and yes the display of the content -- like a picture at left then some content, with a picture at right followed by content. In addition avoid using dead words in your writing and those words are very, nice, famous. Don't add adjectives in the title of the product or store you are reviewing.
Thank you so much for your review

Hey dear,
To start with, you have a lovely blog! But the template just doesn't seem to fit the beauty of your posts. Please go to the template option>>customise and adjust the width of the blog. You can do with adding some essential gadgets like G+ circle, search my blog and so on!
Happy blogging,
Bushra! :)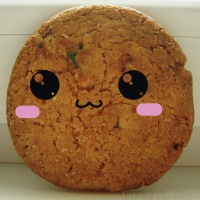 Yashasvi Raghuvanshi
from Lucknow
7 years ago
Hi there,
It is indeed a good effort but the blog lacks design and quality content.
1. There is a lot of empty space on the page which is being wasted. You should add some widgets and/or customise the template of your blog.
2. As this is a fashion blog, it's layout also has to be fashionable and classy, which you will have to work on.
3. Also, the posts that I read don't really have anything interesting to grab the readers' attention which is going to cost you in the long run.
4. Lastly, the quality of content is not upto the mark. You should try and brush up on your English and write something which will provide entertainment, information or any such thing which you want to get across to the readers.
All the best and I hope this helps.
For example you can read and review my blog. Your feedback will be much appreciated.
Cheers!Yashasvi
---