Please review my health and wellness blog.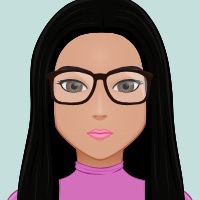 Swarnambal John
from Chennai
8 years ago
Hi everyone,
It would be great if you review my health and wellness blog. Thanks a lot!
Replies 1 to 1 of 1
Hi Swarnam
Just been to your blog, these are my few suggestions for you ~
. Get the *about me* button to top, move the badges, labels and everything else to bottom
. In *about me* section, write like you are talking directly to the reader. Like "Hello Am Swarnam John, you can call me by ..... etc etc"
. You can resize the width of the page, there's alot of unused space on both the sides of the side bars
. All your posts have pics that can be found on google, most likely giving an impression even your articles can be easily available online. Now why should a reader pay attention to you and come back again? Click pics, water and soda for that post you could have posted your own pics
. All the other pics, dont ever forget to credit the source (without which taking pics is almost illegal)
. Pls change the font of the content in post, though its classy; its not very pleasing to eye when reading for long
. i see you are a nutrionist, why not mark the target audience and talk about the other concerns - foods to eat in summer for glowing skin, Foods to stay away in Winters to keep that glow etc etc.
. Post coming from a Degree holder in nutrition, as a reader i will expect more insightful tips
. Taking pics of a celebrity to talk about beautiful skin, strictly no. You are not talking about Aishwarya Rai's skin secrets, why use her pic? As a reader i would love to see someone like me doing great and having awesome skin, not a celebrity. We really cant keep up with their regimen and skin products used.
. Lastly you are under estimating your writing style, a little more planned post with your own pics to compliment; you can go really great.
Pls take these on positive note, i would love to see you grow big in blogging. Your writing style is great, just few things need to be changed.
Again, am no pro; feel free to go by your instincts....
goodluck dear
Sangy
Hi Sangeetha!
Thanks a lot for your great tips. It is really very useful and your thoughts are really great. You know what? For this new post I added my own photo. Thanks a lot for your great review. And you have really great blog. Thanks a lot! I will surely keep all your tips in mind and do the necessary changes to my blog. All the best.
Regards,
Swarnam
---