Review my Food blog Sreevalli
from Aliso viejo
5 years ago
Hi Friends,
Do share your thoughts on my food blog " Ammaji Kitchen".
Thanks & Regards,
Sree
Ammaji Kitchen
Replies 1 to 3 of 3
Hello Sree!
It's a beautiful blog that you have. I love the layout and the snowflakes falling. It is clean, uncluttered and wasy to read. The photographs are rather well done and the way you write makes the recipe seem so easy peasy! Great work there!
The bottom bar is slightly cluttered. I would suggest that you make that bit more compact. Otherwise, I think it is lovely! Thank you for sharing! That Pav Bhaji looks yum!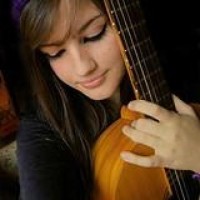 Pooja Pradeep
from Bangalore
5 years ago
Hello Sreevalli,
Your blog made me hungry in the middle of the night. So, unless you are treating us all with those yummy food, I have to say its not fair that it is only a treat to the eyes

. Now coming to the serious part, I think you have a really wonderful blog with some awesome recipes which I'll surely try out once I learn how to cook. Honestly, this is a blog I'd recommend to my foodie friends because they'd love to try out all the things that you have put up a recipe for.
Coming to the layout, I think the blog is a bit too much in width, I personally don't like to scroll left and right while I'm reading a post, so doing that while cooking is a definite 'No'. So, please try to decrease the width so that the post and also the right column can fit into the screen frame.
The design of the blog is actually fantastic. I adore it because it seems really cute and perfect for a food blog. The pages on the top that is Home, About Me, Recipe List and so in, is wonderfully made and it not only adds to the charm of the blog but also makes it really user-friendly.
I think 'Blog Followers' should be on top instead of at the bottom. Maybe it can go somewhere after the 'Follow by Email' or 'Subscribe to' because it would be easier for people to join the blog when its on top. It will save them the time for searching it.
About the snowflakes, I think you can skip it, if you want to. I mean, it doesn't make anything look bad, but it is not making anything look good either. Your blog is really sweet and simple, and I think extra stuff like that is certainly not needed.
Coming to the posts, there is only one post visible on the main page. Even though it makes it easier for the whole recipe to be visible at once, I think it makes searching for the other posts a bit harder as people have to move just one post every time they click older posts.
Regarding the content and the pictures, they are mouth-watering. The fact that you have so many pictures which go along with the recipe is really awesome, and it makes the whole process a lot easier.
When I opened your blog, the first thing that came to my mind was, it is beautiful. And there are various templates available which can make it look even more beautiful. For example: Photo Template. If you use these kinds of themes, it'll make sure all your posts come up on the main page, with the title and the photo, this makes it really easy for the readers to search for the recipe they want. Moreover, as it puts up all the recipes, the blog will be filled and look colorful and yet not clumsy. If you use templates like that then it will free up a lot of space on your blog so that the widgets that you've put down below can also be adjusted to fit well in the main page itself instead of it being so below.
These are just my points of view, so there is no rule that you have to make these changes :) But if you find any of them useful, do feel free to take them up. I request you to keep continuing the wonderful work you that you are doing on this blog, and if anytime I prepare a food from your recipes, I'll surely drop in with a thanks and photo of the disaster that I would have made :)
Good luck Sreevalli
from Aliso viejo
5 years ago
Thank you for the review. I will make few changes as you both mentioned..
Regards,
Valli
Ammaji Kitchen
---