Constructive criticism is what moves us forward. So go on, criticise!
Hey fellow indibloggers,
Just added a new category to my blog 2 months ago and would like to know is it Yaaaa or Naaaaa. It's called 'Subtle Short Stories' Would appreciate some feedback. Thanks!
(Would definitely visit your blog and let you know what I think of it, too :) )
Replies 1 to 2 of 2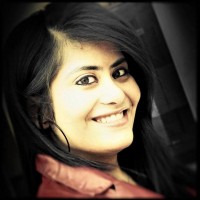 Hitakshi Bawa
from New Delhi
5 years ago
Interesting Blog with attractive theme. Being a Wordpress blogger myself I found it difficult to select a suitable theme for mine. But you have choosen the right one.

Nice content too.
Keep Blogging :)
Thank you! Will surely be motivated after seeing this reply from you.
Hey Sumyth,
Your blog instantly reminded me of aopinionatedman.com The theme and the content somewhat. It's a great theme for frequent posts like yours!
I somehow couldn't find the new category you have added and asked opinion about
Cheers
---