How to make it better?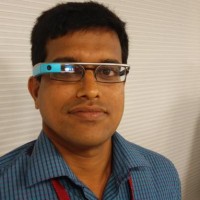 Shrinidhi Hande
from Chennai
7 years ago
Hi folks
Pls spend a moment taking a look at my blog, www.enidhi.net and share your thoughts on following
- Is it loading fine in reasonable time or is it too slow? (probably because of too much content/widget
- What can I do to promote the posts better and get more traffic/comments
- What are the top 3 reasons a visitor may leave my blog?
- Any suggestions to improve the way of writing?
Thanks in advance.
Replies 1 to 3 of 3
Hi Shrinidhi
Am a fashion and beauty blogger so my inputs might be slightly different, see what suits you and hope you find this helpful ~
. Loading time is just fine, but i have unlimited speed internet so taking others opinion on this might be more helpful to you
. i believe in writing part and doing the best, making it more colorful and catchy (getting dead traffic and unuseful comments dont make sense so dont bother abt it)
. My reasons for leaving your blog - background is distracting (choose a more whitish background and more pleasing and something more relevant to your blog theme), i wouldnt like to see a FB share button on top but the info abt author (re-arranging those buttons and getting that About me button to top would be great), alignment of the lines is not there (though this might not be a major reason but the post looks clumsy so aligning might be more pleasing to eye and i might stay a lil longer on ur page to read more), pics are good but not catchy (use a photo editing software like picasa and make them brighter and more colorful, attractive page gets more attention always)
. Like your writing style, like the flow too so nothing you should worry on that part
Few pointers ~
. always give credit to the source if they are not your pics
. always watermark your pics so someone doesnt steal
. engaging on twitter and fb always proves helpful to get traffic and new readers
. always reply to your comments and if possible visit the links left by them and be genuinely interested in them
. updating your blog regularly helps to get traffic too
Though it might not be very important, changing your blog header might help and many wont know what's enidhi so explaining that in ur intro would be nice. Visiting similar blogs run by pros and taking hints to improve your blog might be useful too.
And recently i came across this great artcile, hope it helps you too > http://www.business2community.com/blogging/write-killer-blog-titles-0882037#!Uk8He
And its kinda lengthy review, hope it helped you atleast lil....
Have nice day, good luck
Sangy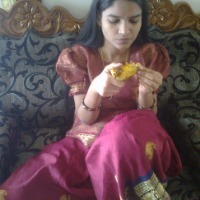 Botany Anusha
from Bhadrachalam
7 years ago
hi, your blog is really nice...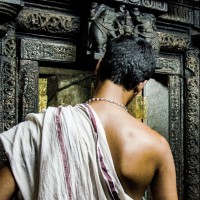 Prasad Np
from Delhi / Gurgaon
3 years ago
Would like to see more coconut posts...
---