Please Review My Blog
Hello, Myself Uma. I have been writing since 2011 and started a blog in wordpress last year. Writing is way of liberation to me. I am a girl who lives in a conservative family who consider writing to be almost a sin. I would like you all to go through my blog and give a feedback so that I can improve my words! :)
~UmA~
Replies 1 to 2 of 2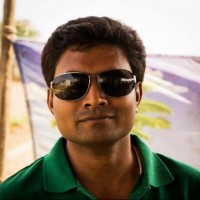 Partha Sadhukhan
from Bangalore
5 years ago
Dear Uma,
I have reviewed your blog - http://umadevu.wordpress.com/ and have following comments -
1. Design - Nice. Elegant, simple and attractive.
2. Images - Good choice of images.
3. Blog Name - "Method to My Madness". Your blog is on creative writing - stories, poetry. I feel you can have a better creative name for your blog.
4. Topics - Are you very lonely? Did your love leave you or you have a broken relation? Your topics forced me to feel so.
5. On page Music - Liked it. Planning to have on my blog too, any suggestion of a suitable song for my blog - parthasadhukhan.wordpress.com?
6. Old blog link - Not sure why you had to shift your old blog. I am curious to know.
7. Book review - you were earlier doing book review. Did not see that section recently. Stopped it? You can start afresh. Your reviews were good.
8. Malayali Section - Even though I don;t understand Malayali, I liked it. I maintain a separate Bengali blog. :)
Your photo - Your eyes are so attractive. Not sure why you are so lonely..

as reflected in your blog..
Keep up the creativity and be happy
partha
Hi Uma, I love your blog design, especially the convenient links to the pages at the top, and your about me page. The older posts load on the same page, and that cancels out the time it takes to open new windows, and keeps the reader happily scrolling down. Also appreciated are the small previews of the posts and the apt pictures. The sidebar has little clutter and looks tidy on the white background. Your 'blog family' stands out and you instantly make the reader want to be a part of it.
My only suggestion would be to skip the automatic music; while I love the song, it could catch someone unawares, especially when they're sneaking off to read your blog at work or something. :P I was watching a film before and forgot to turn off the speakers, and it being midnight and everything - the sound really caught me off guard. Just a suggestion!
Moving on to the content; your writing is crisp and to the point. The topics are completely relatable, from the likes of "The Other Side" which makes a precise and important point to "The Way Someone Loves You" which would make even the most stubborn skeptic swoon! I love your 2014 Bucket List and I wish you'd explained it further - I mean just the "free library service" has made me very curious! The fact that you interact with every commentator on your blog just adds to the charm. I've already subscribed to your blog and will definitely drop by often.
---