Please give your valuable feedback for my new blog. I am quite new to this blogg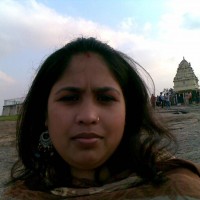 Anita Sahu
from Ranchi
6 years ago
My blog posts are a reflection of thoughts, my personal opinions and feelings about social issues, relationships, travel, beauty and whatever I come across and feel like sharing my views about them.
Please have a look at my blog and give your views about it.
Replies 1 to 1 of 1 Mahesh Sowani
from Peth Vadgaon
6 years ago
Dear friend,
I visited your blog and liked the content. However the font was sore in the eye. The font of title posts was too big and did not complement with the font of the contents. If you carry out those changes, your blog will appear beautiful
Thanks Mahesh for going through my blog. I will surely incorporate the changes that you mentioned.
Thanks again for giving your valuable time and for your views.
---