Experts and Newbies please bless me with your feedback about my Photo-blog :)
Kindly shower you love mixed feedback on my newly launched Photo blog- Clicking Photos dot Com.
Edited 4 years ago
Reason: Spelling mistake I guess!
Replies 1 to 4 of 4 Hunky @ NexGenBikes.com
from Kolkata
4 years ago
It seems no one is willing to take the risk to review a problogger..
So I would try my luck.. 
Excellent TLD on the subject..
Love the way you balance between words and pictures.. Speeds the site up and ads meaning to the pictures..
Theme looks little out dated though loads fast..
You have many comments, so good going with dedicated reads..
Post frequency is also good..
Where is it hosted ?? Blogger ??
Where is it hosted ?? Blogger ??
Bad AS 

 He asks for a review but doesn't reply to questions. 

Actually questions of poor and hungry Indians always stay ignored 

Oh honnney... I'm sooo sooorryy [In Drew Barrymore's style]
I didn't expect anyone would bother to waste his/her precious time on my little baby, so kind of detached from this section... actually, due to Durga Puja I'm bit detached from social media unless I've to blog... Please excuse AS for thanking you so late Hunky-Sir.... Thanks a lot again... you boosed me like a over-eaten puppy!
Yes BLOGGER...
BLOGGER ROCKS !!!!!!!!!!!!!!!!!!!!
If I have to be honest I should mention the superior commenting system of Wordpress though [Saintly smile]
Rajni, you review saved you from a heavy scolding for trying to infuriate my friend Hunky [Flat face... v. v, flattt]
Nice header image
Navabar : The links 'Feed' and 'Blog' look out of place. They should be in the sidebar.
Why did you strike out 'Webmaster' in the 'Ad Space available' banner? 

 You should have a page for advertisers and its link should go in the navbar (preferably a second small navbar ) instead of a banner asking advertisers to choose your blog 

Somehow I'd keep that blog link for now... but let me work on your other suggestions... thanks Rajni-Sir [Smile of pure gratitude]
By the way, I thought putting a feed url would help SEO thingy.... won't it? Then I can remove it buddy.
Please help me what to write in advertise page [Shy smile]
You already wrote something in your advertise page 

By the way, I thought putting a feed url would help SEO thingy.... won't it?
The feed link already exists in the html code... there is no use of adding it again in the menu. 
Thank You Sir...  Please keep any eyes... I've tendency to slip... Keep guiding as always [Humbleness over-expressed]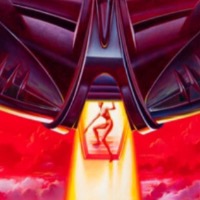 RioZee
from Out of this yEt in this World
4 years ago
I found your blog really classic with superb clicks. I see you are a talented clicker because finding the right moment to click is of utmost importance. template too was appealing and I personally loved the template. keep up the great work.
Dada you've been always such encouraging to me. You're a very positive soul! [Warmth expressed]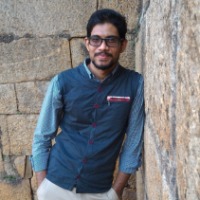 Sasidhar Kareti
from Kavali
4 years ago
You reminded my early days of blogging dude..Keep going on clicking and bloggng..nice blog!
---