Looking for a feed back
Hi !
This is my blog in regional language Malayalam. Let me know your opinion on its contents, design, look etc. 
Edited 2 years ago
Reason: web address
Replies 1 to 2 of 2 Hunky @ NexGenBikes.com
from Kolkata
6 years ago
মাফ করবেন দাদা । আপনার ভাষা কিছু বুযতে পারলাম না ।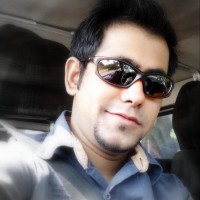 Anirudh Chauhan
from Kanpur
5 years ago
Hi Manoj,How are you ?
 I thought to ask for an honest feedback in my blog.http://www.technocratvilla.comI know it's not perfect and there are many things which I could improve upon.It would be of great help if I get a feedback in my blog.Doesn't matter, if the feedback is brutal. It'll help me improve. :)Looking forward to it.Thanks in advance.Anirudh.
---