Need directions for my maiden attempt on blogging!
Started blogging to stay connected with my inner self. I blog about whatever interests me, surprises me, thrills me, calms me or bothers me. As a newbie seeking your views on my expressions and observations which I have penned through the blogger.
Edited 5 years ago
Reason: Spell error
Replies 1 to 7 of 7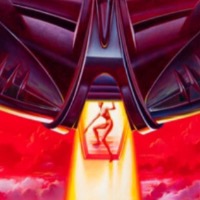 RioZee
from Out of this yEt in this World
5 years ago
Previleged to come across your blog. I am really short of words on content quality. the cleanliness post was very inspiring and excellently written. I don't know but get some expert opinion on "about me" page. disclosing some crucial information of your current career features may hurt you as everyone can get to know of it and miscreants can bother you.
keep up the great writing spree. 
Thank you so much for your much needed feedback. I am glad that you liked the content. I will definitely take advice for the "About Me" page. For the time being I shall cut down some of the details.
I had a glance on your blog. Impressed I am! Will go through more and keep in touch.
Love the title of the blog, firstly 

 It shows the unpredictability of life as it comes. 
Other things I love at your space:
Clean look - I like simplicity. The less the focus on template, and widgets etc, the more your content gets attention.  
Content - Nonfiction is not my favorite genre, but I read a couple of posts, and also some of your impromptu poems. Liked what I read. 
About the blog - Not all blogs have this as a separate page, so it was nice to read what the blog was created for / what it has.
What can be better:
About me - I agree with Rio. The about needn't be so specific in details. Where you studied, or what field... that doesn't need to be on there. 
Contact - There's a "Contact Me" widget available in Blogspot, I think. It gives a form which readers can use to contact you. Perhaps that can be an alternate way, rather than giving your e-mail directly. 
Followers - There's a gadget/widget for displaying blog followers. Anyone who wants your post updates to come on their Blogger dashboard can use that to subscribe to the blog. It'd be much more useful to your readers than the Google+ followers/badge thing. You could have both on the sidebar.
Background - Maybe you could add look at something other than a plain blue one. 
Just some suggestions of course. You could take it or leave it 

 Not a must-do. Content-wise, you are the best judge. If you are happy with what you are writing, the rest becomes mostly secondary, doesn't it? 

 Happy blogging to you!
Oh! Just remembered one more thing 

 It'd be very user-friendly if you could add labels to your posts. Like "Poetry", "Hindi", "Technology" etc. so the blog can be filtered by those labels. Anyone interested in reading just poems can do so, or a technology lover can browse posts that appeal more to him than going through poems as well. 

Thank you for a detailed feedback. Most of it is very useful for me. Will work on all of them and try and bring about the change.
I am grateful that you analysed it closely and gave excellent points. Shivram Jwala
from Navi Mumbai
5 years ago
Good and Clean blog. Writing style is attractive as it appears to be coming from heart.
Shortcomings , later on.
---