Variety served. Come, taste and help me improve!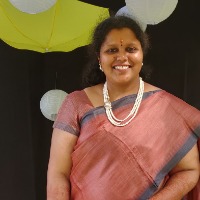 Sangeeta Goel
from Bangalore
6 years ago
Dear Bloggers,
Writing may be an art. To me it comes from the heart. Don't know if it is smart. With your feedback it can top the chart!
I write on varied topics ranging from experiences to travel to poetry to discovering places in my city. Request you to review my blog. Thank you for dropping by.
Regards
Sangeeta
Edited 6 years ago
Reason: Topic