Looking for a feedback on my new recipe blog
I would be glad to receive appreciation for my new Indian Recipes blog http://yummyindiankitchen.com with a focus on Hyderabadi cuisine and all the veg and non veg dishes....
               I please request my readers and viewers to give us your valuable suggestions which would motivate and inspire me to write great posts and spread the Indian cooking culture.
Replies 1 to 2 of 2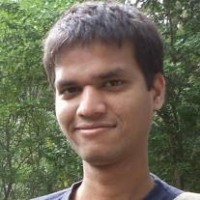 Rohan Bhardwaj
from Thane
4 years ago
Hi Asiya,
I am impressed with your blog. Lots of appreciation an some suggestions.
Your article starts with a paragraph, then ingredients and the process. The problem is in the paragraph. It is a big block of text and tough to read.
Break it down in small paragraphs of three sentences and your article will be easy to read from the beginning. Your article have very awesome images which you own. I would suggest you to have a pin option on image, so people can pin it. Also, link your picture to flickr so you will get image search traffic too.
Since it is a recipe, your article gets cut down to 300 to 400 words, these days at least 1000 words are liked by search engines.
You can add another heading like 1- Precaution 2- My first experince.
In precaution, list all things that can go wrong and how to avoid them. In experience, share some funny or witty story when you first cooked the item you just article about.
I would also suggest you to get a youtube channel and if possible add your videos in your article and link your article from the video. This way people will stay much longer on site and from youtube you will get additional views for your article.
Hope my review helps. Take care and stay awesome. :)
Hey Rohan Thanks a lot for your feedback and its a great reply for helping my grow well...
                   I really appreciate your comments...
---