Is my template too busy?
Hi,
I was wondering if you could visit my blog and let me know if the template is too busy. Does it distract while reading?
Would welcome any feedback that you have :)
Thanks,
Ankita
Replies 1 to 3 of 3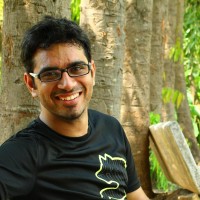 Jatin Adlakha
from Hyderabad
7 years ago
Hi there, i had visited yoour blog earlier as well some time. Good blog and cute daughter, you have.
Now that you have posted very precise queries, it makes easy for me to help you as well.
-I see that you have FB and Stumbleupon link on one side, while Twitter on the right. I would suggest you to have the links to all the social networking sites on one side only, makes it look more organized.
-Your subscribe to the blog button is a bit too low.
-Again, top posts and archive can be on one side.
I'm no professioanl myself but I hope I could help.
All the very best :)
Stop by mine some time.
http://wanderingjatin.wordpress.com/
Hey Jatin... thanks a lot for taking the time and the effort to review and answer my queries. Appreciate it :)
I will visit your blog soonest and let you know my thoughts too... thanks again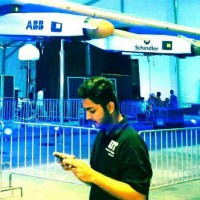 Mridul Pareek
from Gandhinagar
7 years ago
Hey, I just came across your blog.
The title sub-line "A story teller, a dreamer, a mother, a professi..." is not visible, try changing color of the font.
Sharing buttons are placed in a very effective way. :)
The post template looks good too.
Overall, the blog was light and the colors are not hitting my eyes, so that's a good point too.I too have a blog named Urban Rabbit. Would you please spare a moment and give reviews on it, and maybe drop a comment too. :)
Link :  https://www.indiblogger.in/forum/review.php?id=20672
Hi Mridul, thank you so much for the effort... i am actually in the middle of changing my blog's look so am trying various colurs out :) will surely drop by and look at your blog too... 
---