Looking for feedback on my new Tech Blog
My blog is based on Tech niche. Here you can find How to articles, latest tech tips and tricks of android, windows and other platforms.
Take a look at my blog and give your valuable feedback :)
Replies 1 to 3 of 3 Hunky @ NexGenBikes.com
from Kolkata
6 years ago
Wired choice of TLD, but nice one..
Theme is excellent.. Clean, Fast and easy to read or navigate..
Topics are also good and on point, nice..
Since its a tech blog, so competition is high and I would personally like posting frequency to be in lot higher compare to your present posting times..
Over all a nice website, good one, keep it up..
Thanks. Very happy to get your feedback. I will try my best to increase articles quantity :)
Thanks for the tips :)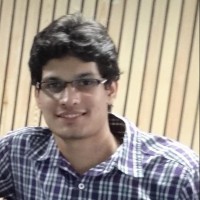 Anurag Ajmera
from bangalore
6 years ago
nice blog , keep up the good work. I have some points that might help you
1) try to add more text content.
2) Be more specific.
by the way nice infographics "top women bloggers" 
Hey Anurag thanks for the appreciation. Will utilize the tips too :)
---