Hey Tech Geeks and Bloggers Will You Review and give Feedback to my Blog
Techoogle - Actionable Tech Blog on the Web. One Place to get everything you Need about Technology, Smartphones, Android, SEO, Blogging, Earn Money Online, Tips or Tweaks, Lateste Tech News, Games, How-To Guides, Blogger Tools. Stay Tuned for More.
Replies 1 to 1 of 1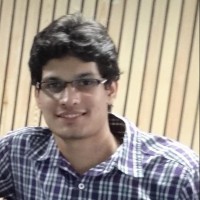 Anurag Ajmera
from bangalore
5 years ago
nice blog but have great scope of improvement.
Hey Thanks for your words but can i know what improvements i means will you pls suggest me what should i do or what i'm missing on my blog
---