review my arts and crafts blog
Hi all
iam an ardent lover of arts and crafts,
Love to create new things and explore the ideas in same.
i have posted my works in my blog...
Review and give your feedback folks
Edited 8 years ago
Reason: to update
Replies 1 to 2 of 2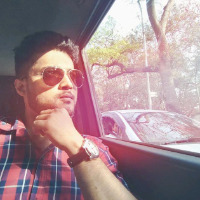 Vineet Kumar
from Delhi
8 years ago
In this age of Technology, glam and sham one forgets the value of Arts and Crafts. Your blog for once pulled me out of my techno wizardly world and put me right inside the planet of creativity.
Your blog contains many kinds of Rangolis and many people can take inspiration from your drawings. I think you have a knack of creativity that few people have and you are really good with colour combinations.
Keep it up.
Thanks a lot for the positive feedback
Hope it boost up the people who are passionate in art and crafts...
---