Creating India's First Global Tech And Startup News Digital Platform, Comparable
Hi Guys,
Though we have been operational for past 8 months and have had decent viewership and brand recognition, I still thought of getting our website reviewed by India's biggest and most informed blogging community, probably becasue there is no better place in India to do so.
We are from The Tech Portal, on an ambitious mission to create a global tech and startup news platform out of India, which could match in coverage, design and technology to the likes of TechCrunch, The Verge, Re/Code, The Next Web or several of these western news sites.
Our entire platform is indegeniously developed by our tech team, with no third-party plugins or themese involved. We are probably, the only Indian website right now, which got into the mainstream at this pace, and has received global recognition. (We just interviewed Ex-Opera Exec team member, upon his request, for his first Indian interview).
We are on a mission, wherein we wish to give Indians, a tech platform to boast about, when their western counterparts take names like the ones I mentioned above.
Do tell us how you feel,
Cheers !
Replies 1 to 3 of 3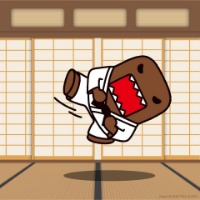 The Sorcerer
from Mumbai
4 years ago
Our entire platform is indegeniously developed by our tech team, with no third-party plugins or themese involved
But the platform is WordPress, and it does use many plugins like Yoast, Jetpack, etc. http://builtwith.com/thetechportal.in 
We are probably, the only Indian website right now, which got into the mainstream at this pace, and has received global recognition.
Not that I want to burst any bubbles, but many websites do cover startup and tech company developments. Medianama has been doing it for years now. 
Also, I could help  but notice some articles are copied from other websites:http://thetechportal.in/2015/07/03/yahoo-testing-google-powered-search-and-ad-results/Plagiarism report:
I like this part in the footer "The Tech-Portal (Blue Box Media Pvt. Ltd.) holds no right over images used (Original images are watermarked). News Sources are given credit to with link, so that's always good. I also like that subdomain is used for gadgets. The theme takes advantage of widescreens especially with desktops, but some pictures seem to look blurry but have a full-size image. Did you try rebuilding the image thumbnails? There are some image rebuilders that helps you to do all that. Other than that, nothing really great. Try not to use stock photos for mobile phones. Most of these brands have official launch events, so it shouldn't be hard to get an invite and attend if you happen to be on the same city. Some of these press could be rendered as well so, the real photos gives a better impression. 
I am not sure why are press releases listed. I've found many inconsistencies and inaccurate information from press releases, especially from strange PR. Its always good to post news from your perspective and your opinion. Also, ads are not displayed in the main site but on the article sidebars. Is it set like that?          
HI The Sorcerer, 
Thank you for reviewing. Here are answers to all points raised by you :
1) The Platform's "base" is wordpress, however, we have fully tweaked the CMS and hard-coded features which you really won't find in digital platforms, atleast in India. It is similar to how the Next Web or The Verge work. They have tweaked wordpress to build their own CMS platforms, hard-coding a lot of features from third-party plugins, directly into their theme.
2) Regarding "many websites which cover both tech and startups", I would definitely have to like a few names. Blogs do cover startups and tech (read it as smartphones) individually, but no-one gives a mixture of both. As for MediaNama, it has been running for years and still isn't largely recognised anywhere except in a few indian regions -- The prime reason why we started The Tech Portal, with a bid to create a more globally recognised tech+startup news paltform out of India. Also, Medianama's tech covergae is based on popular topics, and is not in-depth. If you had a look at our website, we have covered Google I/O, or microsoft's build conference and several such "tech" stories, unlike anywhere in India. 
3) None of our content is plagiarised. Instead of checking through plagiarism checking tools, I would advise you to rather go through the entire Mashable article you mentioned. Upon reading, you would instantly recognise the difference in reporting and language. We are included into Google News and have had a spotless record when it comes to plagiarism. Just FYI, Google penalises sites for plagiarism and throws them out of News.
Thanks and Cheers ! Hunky @ NexGenBikes.com
from Kolkata
4 years ago
Website looks content rich and extremely well designed.. Gr8 work.. You are beyond my capability to review you..
Thanks.
Hi Hunky,
That is way too generous. We are not beyond anyone's capacity, just trying to build a globally recognised digital tech+startup news platform out of India. Hoping that you would one day be a regular visitor to our website.
Thank you once again for such generous words.
Cheers !
---