please review my technology blog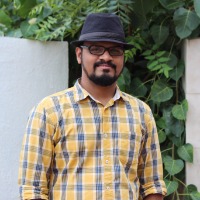 AKASH BELEKAR
from Ulhasnagar
6 years ago
I am a tech blogger.I mostly write about the computer and smartphone technologies............
Replies 1 to 2 of 2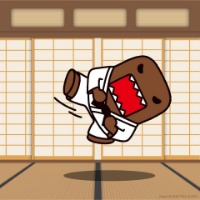 The Sorcerer
from Mumbai
6 years ago
R9 is a series. R9 Nano is a GPU. 3xx is a product lineup.
http://tech4gizmos.com/amd-rx-300-gpu-series/
Considering the crap I get to read about PC I read in other blogs via Indiblogger, yours is pretty decent. You have that potential to work with a limited resource but only when you push for it. Why only AMD? :p
Why just about APU, GPU? Include, SSD/HDD, NAS, desktop chipsets, Intel and Nvidia, PC cases, power supply, motherboards... Intel Z170 is just around the corner. New socket, new CPU lineup, new desktop chipset, adopts DDR4 for a mainstream choice.
I started by posting reviews once or twice a month in tech forums like tech2 (now defunct), chip (now defunct), tech enclave, digit, etc. I decided to create a dump site to archive articles since back then tech arena stole 4 reviews. but that ended up as my identity and I concentrated on that after being trolled out of the forums for 'exclusive content generation'. I strongly believe that if I can do it from that level, anyone can.
I run a PC hardware review website, and I've been told that they want solutions to problems that they would face at some point. So I started making component and maintenance guides along with news feed and reviews. So if you want, you can start getting into it. Maybe you can make a BIOS technical jargon guide to explain people. How to optimize BIOS for PCs (like setting primary OS drive, disabling other drives as a boot option, changing fan profiles, etc.). All hail the PC Master Race.
Many brands do live streaming and you end up getting a good amount of information. If you can, check it out whenever there is one. That's a start. Talk about architectures, delays in a fabrication process (like how Intel delayed Canonlake and brought in Kaby Lake for 2016), TSMC, global foundries, etc. But also have something that attracts people with lesser knowledge so that it will generate a fresh and loyal crowd.
That said, more you grow, more care you need to take to be accurate in your opinions to reflect real world usage. Personally I wouldn't post about gadget tech and other stuff in my site but then again, I prefer my site to be purely about PC. How you work about is in your hands.
Article titles need to be better. Like the example of the link above. There's Radeon 3xx series, but then there's the Fury with Fiji cores- FuryX, Fury and the upcoming Fury Nano. Talk alongside Nvidia's GTX 9xx series.
There's no harm in quoting reviews from sites as long as credit is given and a link to the source is posted. Even Youtubers like Linus does that at times. It shows that you're making an effort to at least do the research so that the readers don't necessarily have and the reference link is there. Just make sure it opens in another tab. Also, link to your own articles. Like when you mention HBM, you can link it your HBM article.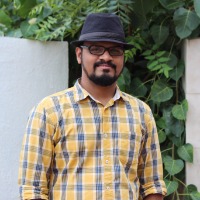 AKASH BELEKAR
from Ulhasnagar
6 years ago
Thanks@The Sorcerer,I have been always fascinated about the silicon chips and their technologies,so I started writing about their technologies and soon I will look after the glitches you have mentioned in here..........

---