Review My New Blog Chiranjeevi Bhattarai
from Mumbai
4 years ago
Hey People, 
My blog is all about tech that inclused, reviews, news, tutorialls. It's been more than 6 months that i am working with my blog. 
I will be glad to hear your positive & negative feed back so that i can implement it t o improve. 
Thanks. 
Replies 1 to 2 of 2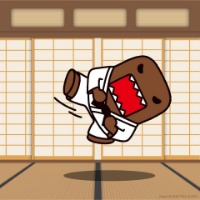 The Sorcerer
from Mumbai
4 years ago
I read your reviews, but I cannot even understand how do you even test and reach a verdict, let alone rating (like in the beats pill thing). Also, this video: https://www.youtube.com/watch?v=t2FcjiIsGUw
Again, how you tested it, it doesn't really make sense. What testing did you do? Both Wired and wireless. You also need to test it under wireless/wired LAN to show how much transfer speed you're getting. People use routers, IP cameras and NAS with the routers too. For such people, wired/wireless transfer speed matter, especially when the router is being used for other purposes. And another part that you call as a 'modem' is actually a carrier POE box. It's needed to provide power to the antenna via the ethernet cable. The word 'Modem' is used for early dial-in and currently used DSL service so that it modulates and demodulates the connection through the telephone lines. There's a difference. When you present such information, you should do a good research to be technically accurate. Because people learn from such videos and unfortunately you're not teaching the right terms.  And stop saying 'aaaaa'. So many 'aaaaa' that I lost count. Avoid it as much as possible. Prepare a script and keep it in front of you.
 If you are really considering to be a serious tech blogger, you need to get your terminology right.  If you're not being accurate and you're passing it on via content, people will learn wrong things. Read a lot of content from established tech websites. See how they write content. See how they make videos. See what kind of testing method they use. See the way they explain everything. Chiranjeevi Bhattarai
from Mumbai
4 years ago
Hey The Sorcerer,
Thanks for the guide. I will make sure that i cover all basic information so that it becomes clearer for the readers. Thanks for the guide that you have provided. 
---