Love to hear your inputs on my blog.
I started this blog with an intention to write positive motivational stuff. Slowly, I have moved to humour writing because that keeps me in the most positive frame of mind. My intention with the blog is to build a following for my book. Feel free to browse around and give me feedback. 
Edited 3 years ago
Reason: Update
Replies 1 to 5 of 5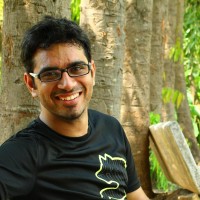 Jatin Adlakha
from Hyderabad
3 years ago
Wonderful blog there, Neetika. You can do these few changes to improve:
- Configure the twitter handle
- Try an FB page, if outreach and following is what yu're after.
- Categorise your posts, and put them in the menu above. It will make for an easier navigation through the blog.
I maintain a travel blog myself at www.wanderingjatin.com/ Drop by sometime and consider sharing your feedback. All the best. :)
Thanks Sowmya and Jatin for your replies. 
Jatin, I already have a twitter handle and Facebook page, with links on the site. :)
I will categorise my posts soon. I visited your blog and found it superb....and colourful. :) Feel free to give me more inputs.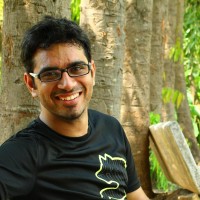 Jatin Adlakha
from Hyderabad
3 years ago
For some reason though... I can't find your FB page. Maybe it's just me...
Oops. Foot in my mouth. I have fixed it. Check it out. http://neetikaraosaksena.com/
---