You review my blog, I will review yours. Let's get better at what we do!
My blog, IDLEMUSINGZ, as its title suggests, covers miscellaneous topics that make me react in such a way that I come with a new post. You can find inspiring topics, interesting experiences, musings on human life, politics, sports and music as well. I don't have many followers on my blog, but that doesn't deter me from writing as often as I can. 
I would appreciate if you can review my blog and share your feedback with me so that I can make it better. Thank you.
Edited 4 years ago
Reason: Edits
Replies 1 to 5 of 5
Hey Arun, I think your blog layout is clean and user friendly. Do keep writing more often :)
Hi Arun, 
Liked the theme you have chosen, specially flipcard. Contents are also arranged very well.  All the Best!
Thanks Vinayak for stopping by my blog. Good wishes for better blogging days!!
Good daily dairy i can say rather than blog. multiposting method very nice. Sangam Ramamoorthy
from Srikalahasti
4 years ago
I am just scanning through your blog and found the contents interesting. Well articulated articles prove that you have commond on language and aspiration for blogging. I have to visit the blog many times before I start loving the blog more. I will definately subscribe to your blog content and read the articles, that may enrich my own style of writing. Best of luck Arun.

Sangam, many thanks! Feel honored to have found a reader like you for my blog! Your inspiration has added to my self-motivation to continue blogging! Thanks again!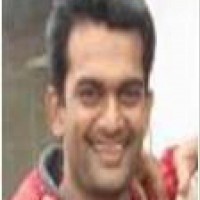 sridhar c
from coimbatore
1 year ago
Hey nice blog. And Congrats, your blog has been listed in my blog under, "Listed Life Coach Blogs" section. I've just started collecting those blogs I visit that I find interesting. Keep up the good work and keep blogging - Sridhar Chandrasekaran, Life Coach.
Hi Sridhar, I'm happy to know that you liked my blog. But I have two blogs with the same name but in different domains. I saw your blog too, which looks content-rich on the home page itself. You seem to have added my prose blog under 'Poem' section. My poetry blog is https://idlemusingz.wordpress.com/. I'm sure you'll change that to this one if you are referring to poems. Regarding your blog, I would say you must sit on it to find a better layout and may organize the content little better. Keep blogging. Thanks for your time.
---