Request feedback on my city photoblog on Trivandrum
I lived in Trivandrum for eight years and was amazed by the range of attractions the small city could offer.
Here are some images.
Please let me have your feedback.
Thanks
Edited 4 years ago
Reason: The earlier topic was meant for another blog.
Replies 1 to 2 of 2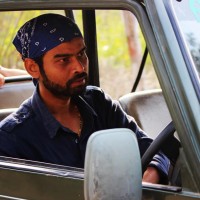 Nikhil Chandra
from Delhi
4 years ago
Nice one!
However you might think about changing the background image to reflect some sense of your city.
Nice images. I like it that you bookmark your photo which I seldom do. Say it procrastination or just being lazy :-)
Dear Nikhil,
Thank you for your feedback which I value a lot.
I started watermarking my pictures when I found that some use your images without even a credit line or acknowledgement. So you too start doing it. If you are using any photo editing software it is rather easy.
I have three  or four header images which keep changing at random. All these are representations of the city. I also intend add or change these now and then.
Thanks once again.
Sorry Nikhil, 
The second part of the response was pertaining to another blog of mine. 
I shall certainly consider your suggestion and have a suitable background image if I can find an appropriate one. 
Thanks once again.
---