Dear Indiblogger Visitors, Please review my New Blog and give your valuable feed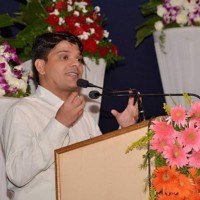 Udayvir Singh
from Dhanbad
5 years ago
You will find here Motivational Poems, a huge collection of Quotes, Success Stories, Hindi articles on Self-Improvement and Time Management etc. I have also posted some Inspiring Songs & Videos. 
I have tried to write everything in Simple Hindi Language. Please let me know also about design and layout of the Blog.
Waiting for your Responce...!
Thanks & regards
UDAYVIR SINGH
Edited 5 years ago
Reason: To make subject more clear.