Looking for feedback on my new travel blog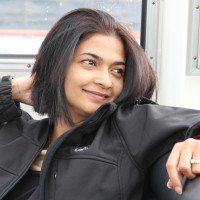 Archana Kapoor
from Mumbai
6 years ago
Travel with Archie is an expression of my passion for travel. 
Would love to get views/ suggestions and feedback on all aspects of the blog! 
Thank you for your time, in anticipation :-) 
Cheers
Archie 
Replies 1 to 5 of 5
Ma'am,
I mean comeon what feedback do i give. Was surely surprised to see you website listed here for review.
You are using a paid theme. that takes part of bugs and and future upgrades, good decision.
This site will have a lot of photographs. I can see that you are using photon, but the size of a few of the photos is large. 1 MB is large size. Also take care of the SEO part for photographs. little tricky and time conusming.
Disqus for comments. Good move to stop spam. But visitor will be able to see only their disqus profile. Not a plus for bloggers. Anyway thats my personal thing
There is nothing in the footer. You may want to add something. Just to finish off the page. Nothing imp.
The header of website is eyecatching, but it is also huge. I mean it looks huge on the desktop. But for the mobile screen it adjusts quite will.
All the best ma'am with the website.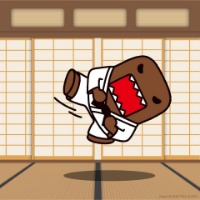 The Sorcerer
from Mumbai
6 years ago
Social icons on the sidebar are pretty small in the desktop view. Consider using gallery in posts rather than having multiple images one below the other. Maybe the header logo/board can be as wide as the primary menu.
The images in your posts are very heavy. 1MB+ per image file. That's a LOT!! That will take a very long time just to load a series of images in a post. Similarly, the image files should be named according to the content so that this way it comes in the appropriate Google image searches. And the background of the watermark is grey. You can do the following:
#1. Make the PNG file of the watermark's background invisible: There are MANY ways. One of which is using an open source software called GIMP. You can google out for instructions online- it's very easy to do.
#2. Bulk rename and auto watermark: There's another free software called  Irfanview. You can either watermark individual images or bulk them. When you open an image file in Irfanview, press B. The interface is easy to figure out. Just save the bulk altered images in another forum rather than overwriting it. Better to be safe. Also during first-time image saving, it will ask the JPG quality. Just set it to 9. My original image is 2.83 MB, which is then converted into 795 KB. No loss of colours with JPG and PNG format as long as the quality is 9- and no changes in resolution size. I can have three images worth 795 KB against 2.83 MB image file. This results in faster loading speed not just for images, but also your page. 
#3. Image compression in WordPress: I use a plugin called WP Smush. It does a bit more image compression in real-time (unless you keep it deactivated and activate it when you want it) so it saves 3%-10% in JPG format images with no loss in image details. 
Why not consider doing vlogs or weekly podcasts? Arpita Ghosh Das
from Austin
6 years ago
Nice, informative and I love your blog.
Saw ur blog, its cool...simple, interesting and clear..
move your archieve up//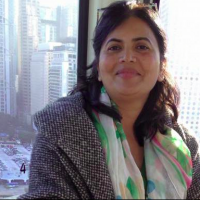 sandhya jane
from Hong Kong
6 years ago
interesting and informative travel blog...Will take some guidence from you. 
---