Please Review my Blog
hello all, I am a Fashion Beauty and Lifestyle blogger. My blog- THE DIVINE CHRONICLE, is all about fashion , beauty and lifestyle trends. My aim is to talk about latest fashion trends, hacks, beauty product reviews, beauty tips and lifestyle hacks.  Please take out some time and give your valuable reviews about it. Much appreciated. It will help me more to grow as a successful blogger.
-Vaishnavi Tyagi 
Replies 1 to 3 of 3
Hi Vaishnavi! Im not a fashion and beauty blogger myself so can't comment on the content, but would suggest a few things for the layout of your blog: 1. Since you use a lot of pictures it would be good to use a wordpress theme that can display your posts in an eye catching way, rather than all in one long dropdown list 2. I would recomend using some of the widgets available on wordpress in your sidebar 3. The links at the very end of the blog look confusing, it is not clear what they are meant for. Im sure you will figure all the layout and formatting things as you progress with the development with your blog, it just takes some fiddling around and a bit of a headache in the begining to figure out. Wishing you all the best!
Hey ! Such great tips! Definetely i'll work upon these. Thank you so much!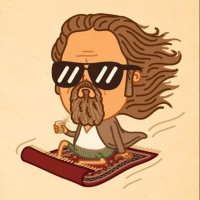 Nikunj Gupta
from Bangalore
3 years ago
Hey
Nice blog. But first I would recommend you to get a custom domain name rather than using wordpress.com domain. Domains are cheap these days. Next, you could look for better theme based on your content. There are thousands of wordpress themes out there (Some are free, some are paid).
As this is a fashion blog, the look is the first thing you should consider.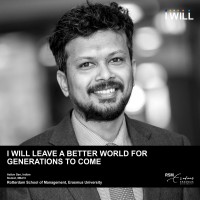 Asitav Sen
from Utrecht
3 years ago
Hi,Your blog does not have menu. Navigation options are poor. Try some other theme.Please review my blog as well. 
hey, thanks, will work upon these soon! 
I saw your blog, its good. One thing i felt that was lacking- the header image you have placed on your home page, because of it, the navigation options like home n other menu options were not visible untill you put cursor on them.  So try changing colour of the text and make them dark. I will review it on your thread as well. 
---