Please review my blog
Life is like dat is a personal blog, where I express my thoughts on relationship, love,  happiness and parenting. It's an extension of my personality.  My blogs have short stories on relationship, my personal experience on parenting. 
As a blogger,  I want to grow and improve myself with each coming others. Your reviews will help me grow. 
Edited 3 years ago
Reason: to add more information
Replies 1 to 9 of 9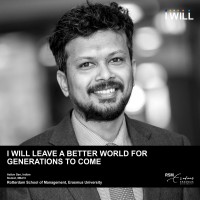 Asitav Sen
from Utrecht
4 years ago
Hi,The blog lacks menu /caegories. Some codes are not working. It loads fast enough, which is good.Please review my blog as well.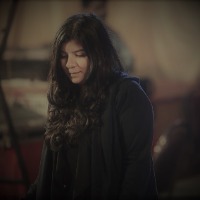 Shruti Mishra
from Lucknow
4 years ago
Thank you Shruti.  I am glad you liked it. 
Thank you Mr. Sen for reviewing. I will surely look into it and will improve..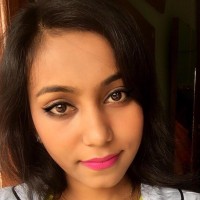 Sumelika Das
from Kolkata
4 years ago
Love your blog. Sweet simple and interesting. I love the way you have these twists at the end of each post (the ones I have read). Good luck with your blog. :)
Thank you so much Sumelika.. Reviews like this keep the fire on... Thanks again
You have a wonderful blog. But I feel that you should change from Blogspot to WordPress or any other CMS. It will give you more benefits in terms of generating come. It is just my suggestion. 

 Apart from this, everything is perfect and working well.
Thank  you so much Anish. I just wanted this kind of review.. Frankly since so long I wanted to shift from blogger to WordPress. But being technology challenged I couldn't. I have few doubts if you can help me.. One if shift from blogger to WordPress, will I loose all the traffic and followers. Also most importantly the comments on my blog
No never. 
We can take back up of everything. So that your comments never go anywhere. 
Same way once you shifted from blog spot to WordPress, we can redirect this domain. So that your taffic also will be safe. 
After all these circus, just doing Content SEO and updating your each and every blog post. That's enough. Your traffic will increase again more. 
It is very easy. Don't be tensed. For any help connect us on Facebook messenger. I will guide you.  Don't worry I won't charge anything. 
Haha.. Thanks for the guidance Anish.. I have moved from bloggers to WordPress.. Here is my new address, take some time to stop by.. https://lyflikedat.wordpress.com
Reviews awaiting 
Now it is fine. Looks beautiful. But Mansi, still you are in wordpress.com. Why can't you change to wordpress.org? Otherwise, monetization will not be possible. Am I right?
Quite  true.. I am seriously technologically challenged 

 .. Will surely b improving more.. Thanks a lot for your guidance Anish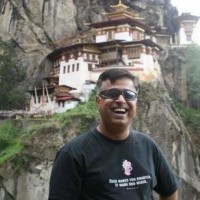 Sumit Malhotra
from Gurgaon
4 years ago
Hi Mansi .. You have an uncategoried post right on top that is not making a good impression. And yes, go with Anish's advice and setup a self hosted wordpress blog with your own domain name and hosting. This will surely need a bit of investment, though it will be possible to monetise it with the nice stories that you are penning (read: typing) down. Good luck :)
---