looking for some feedback
paripreksya
from Jaipur
2 years ago
Hi,
my blog is a little experiment with different perspectives and different moods of writing.
would love some feedback. thanks !
Replies 1 to 2 of 2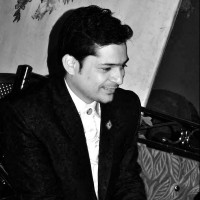 Nikhil Raj Gupta
from Itarsi
2 years ago
Good and greatly enjoyed your poetry. However your appear to me as postmodernist as I see your display quote.
dr sharda singh
from jaipur
2 years ago
your blog is so good. keep it up.
---