Please review my nature blog - thebutterflydiaries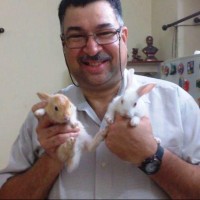 Ashwin Baindur
from Pune
10 years ago
Hi,
I am an army officer who's interested in nature. Presently posted in Pune. I have written up my experiences, a few observations, a little information on my blog.
If you learn a little and like nature a little more after reading my blog, I'll be very happy.
You will find my blog to be a pot pourri, a cornucopia of diferent kinds of fruit (posts). In a sense, its more of a scrapbook than a diary or blog as we understand it usually. I dare compare it to a treasure hunt - I hope you will find something that you will like.
Some indibloggers have already visited my blog and so far the reviews have been very positive. I thank them for their time and courtesy.
Ashwin Baindur
Edited 10 years ago
Reason: typos! aargh!!
Replies 1 to 1 of 1
visited your blog you write on a variety of topics its good to see a nature lover
have a nice day
Thanks for visiting. Hope you enjoyed reading the posts and hopefully found something of your interest.
---