Please review my food blog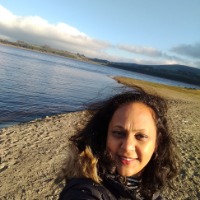 Renu Agrawal-Dongre
from Dublin
4 years ago
Hi,
I would love some constructive criticism about my food blog lov
Thank You,
Renu
Replies 1 to 1 of 1
Hi Renu ! You have really an interesting blog with a nice presentation. I try a lot of online recipes. My only suggestion is to add few more pics if possible step by step as it works better for the readers. I prefer recipes having step by step pics.
Keep sharing. Would like to try some of your recipes soon.
Thank you Ms. Arora. for your feedback. I will keep that in mind. Do try my recipes and let me know how it turned out. Thanks, Renu
---