Looking for feedback on my GNU/Linux blog
Hi all,
As of myself, at the current moment un-employed to semi-employed doing odd jobs during the recession apart from spending time knowing more about GNU/Linux as well as trying more things with wordpress.
I have been blogging for some time now on issues concerning Free and Open Source software, Intellectual Property (IP) , community issues as well as sometimes tutorials or howtos on how to do various things on GNU/Linux.
The idea of having the blog reviewed as to know what gaps are there or areas where I need to pay more attention to increase people's participation to the blog.
Edited 10 years ago
Reason: Adding more stuff to make it relevant.
Replies 1 to 2 of 2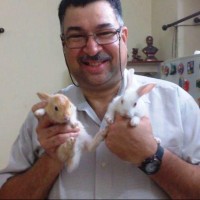 Ashwin Baindur
from Pune
10 years ago
Hi Shirish,I decided to review your blog because I'm a free enthusiast too.A few points - please accept any comment 'assuming good faith'.The number of posts are okay. Though for a 'FLOSS' blog one would expect osts at least twice a week otherwise on the internet as they say, a day is a month..blah blahThe theme seems a little too pink. Being a hard core military man, that may be why I find it so. But if you are iMac enthusiast, I suppose its okay.Drop the opening 'Hi there'. It makes you look like an inexperienced blogger. Unless of course you have chosen it to be so.Having a category cloud is cool but remember it 'eats' lesser used tags. For example, if you see your homepage, the tags of 'Gnu freedink", only one of the five tags is visible in the tag cloud. If you dont mind that, its fine, looks picturesque. But if you want every available tag to be there for all readers to see, then you may want a long tag list. You decide.You need to make tags less specific. Your recent wordpress.com post has no 'wordpress' tag but only a 'wordpress.com' tag. So I could not find it when I clicked Wordpress in category cloud. Same with the various Gnu tags, I recommend you to combine them into one.You defintely need a textbox leading to a page which explains 'mukt' not 'muft' for people who dont know about the 'free' world. This should be just above or below your Meet me box.I enjoyed reading the posts. I'll comment when I ruminate over them. More feedback later.Leep up the great work. See if you can wok in a PLUG or other LUG link into you theme (I assume you belong to one) and if possible a cute Tux somewhere.See you later. Since you are in Pune, who knows we may meet.Regards,
Ashwin Baindurashwin.baindur@gmail.com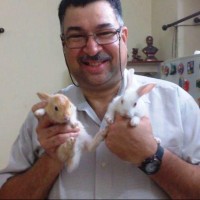 Ashwin Baindur
from Pune
10 years ago
Ouch, cut & paste ate 'white space' when transported from NoteTab. Yeah, I know I'm still a Winduh.
ABOUT OCCAM's RAZOR
When you give a blog post. Keep it 'simple'. Shades of Occam's razor, heh.
Interview each category separately - so you need to have one post about CMS, one on Project Hosting, one on browsers. These are just flowing one into another. People cant switch easily from Project Hosting to CMS. The thought process gets disjucted.
Introduce your products, show their logo, homepage, give a short burb point about their good/bad points as an overview. Then compare, contrast and speak wise things about them....Or go to 'hacker'/critic mode and just give text....
Ciao
---